ACT-H3Ki-CQ352
Product Description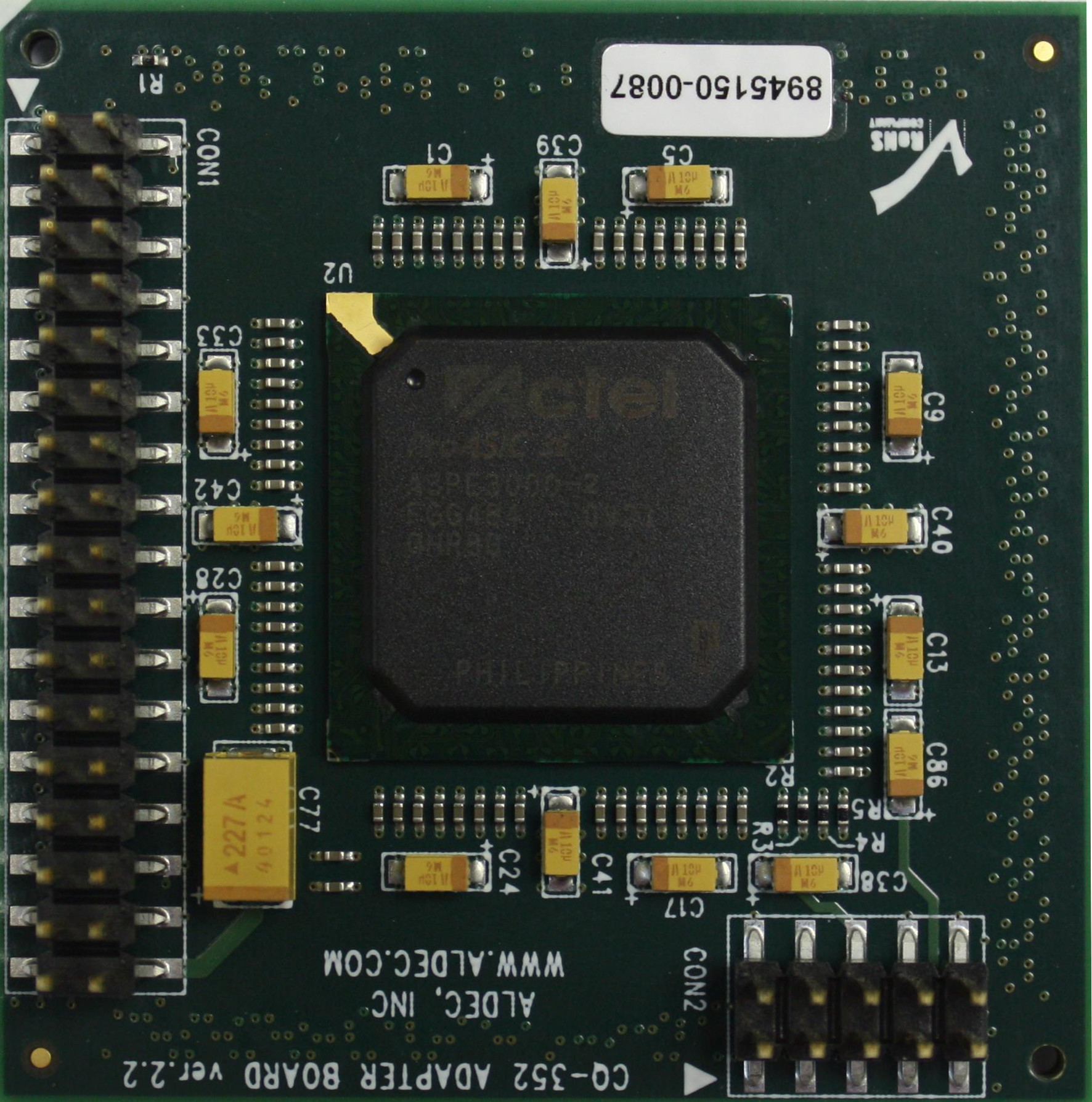 Top view
The power supply and footprint compatibility with the RTAX chip combined with the compact size are the main advantages of the ACT-H3Ki-CQ352 adaptor board. Besides the standard option of powering the adapter via CQ352 leads, this adapter can be also powered via power connector placed on board - this, combined with the programming by on board JTAG connector, gives additional possibility of standalone testing.
Key Features:
Supported FPGA's:

RTAX250S/SL-CQ352
RTAX1000S/SL-CQ352
RTAX2000S/SL-CQ352
On board FPGA: A3PE3000-2FG484i
Capacity: 3 000 000 System Gates
Adaptor size: 55mm x 55mm
Supplied directly via CQ352 leads or via on board power connector
On board JTAG connector
Netlist Converter Support
---
Aldec, Inc.
Corporate Headquarters
2260 Corporate Circle
Henderson, NV 89074 USA
Tel: +1 702 990 4400
Fax: +1 702 990 4414
https://www.aldec.com
©2022 Aldec, Inc.

---
Printed version of site: support.aldec.com/en/products/emulation/rtax_rtsx_adaptor/rtax_s_sl/act_h3ki_cq352